We are pioneers in synthetic lethal approaches to precision oncology and are experts in MYC biology and cell division.
Synthetic lethality arises when a combination of two anomalies leads to cell death, whereas either anomaly alone does not. The anomalies can arise through genomic copy number changes, mutations, epigenetic alterations or can be enforced with an inhibitor of a protein or pathway. Synthetic lethality is used to screen for novel targets, drug leads and predicative biomarkers in molecularly targeted cancer therapy.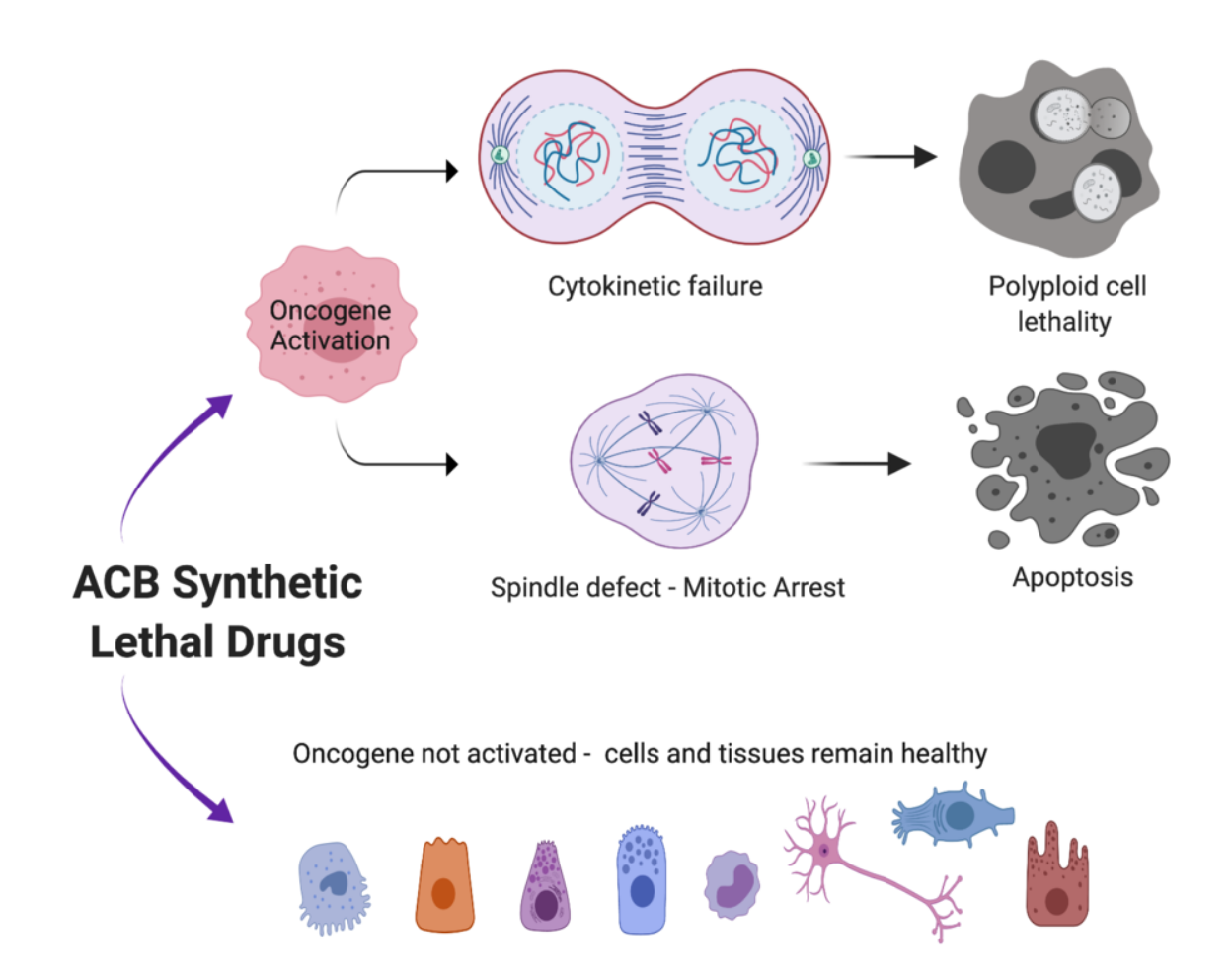 Our diversified technology platforms can deliver novel innovative therapeutics that can be used in combination with each other and clinically approved therapies.
Our pipeline includes five active, innovative programs, with a focus on unexplored targets, each of which is aimed to discover and develop anticancer therapeutics with broad indications (>30% cancer patients). Each program is well positioned to generate first-in-class oncology drugs.